Stittsville Real Estate Listings
Growing Community
Ideal For

A family-oriented community with tremendous value, all the amenities you need, and a 30-minute drive to downtown Ottawa. Stittsville is the ideal suburb.

Best Features

Just west of Ottawa, Stittsville is a close-knit community. Despite a surge of development, it has maintained its small-town feel and charm.

Considerations

Though it is conveniently located just 31 kilometres west of downtown, if you're looking to be in the heart of Ottawa, Stittsville may be a little too far for you.
MLS® Stittsville
The City
Stittsville is ideal for families. With all of the big box stores you need on Hazeldean Road, you'll have all the amenities you need while also experiencing the small-town flavour of local businesses, nature trails, and friendly, welcoming neighbours. What sets it apart from other suburbs is that it has maintained its village feel, despite its recent growth.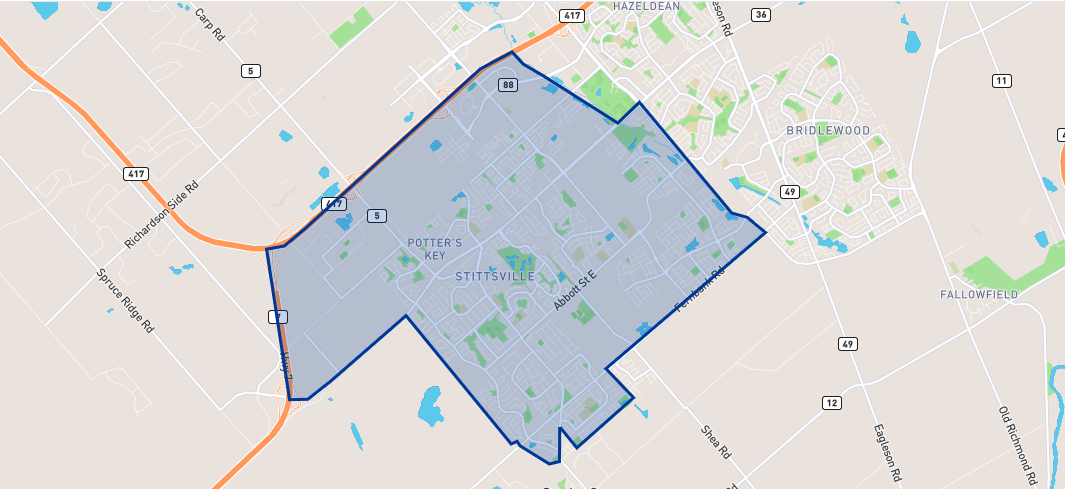 History
Stittsville began as a small collection of houses and shops at the crossroads of what is now the Carp Road and Hazeldean Road. After a devastating fire in the 1870s, the village was rebuilt closer to the new railway line. By 1910 Stittsville was a busy rail centre, eventually becoming a village in 1961. In 2001, it amalgamated into the city of Ottawa.
What To Do in Stittsville
From taking your four-legged family members to the dog park to playing with the kids at Village Square Park, there's lots of family-friendly fun in Stittsville. You'll find local shops, restaurants, and an abundance of nature trails too!
Geography
Located just outside the Greenbelt, Stittsville was agricultural land first settled by Irish soldiers in the 1820s. Today the area is still surrounded by farmland.
The Surrounding Area
With downtown just a 30-minute drive away, you're close to everything Ottawa has to offer. Take in vibrant neighbourhoods like The Glebe or Westboro or head downtown and be a tourist in the Nation's Capital.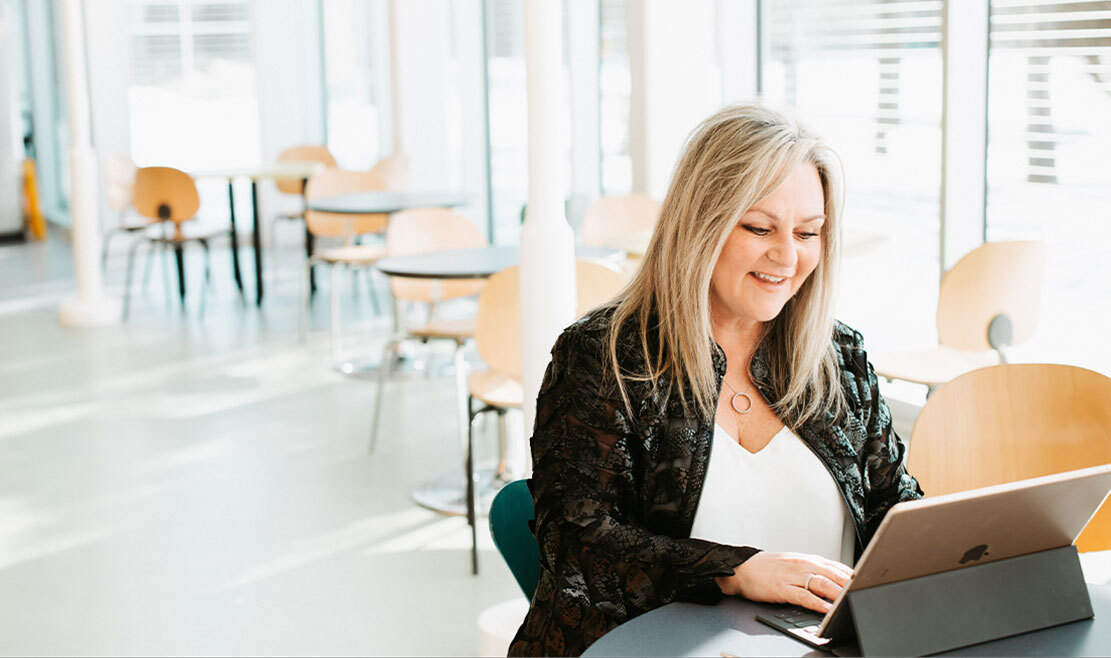 Contact Us
Get Started
Whether you want to buy or sell in Stittsville, we're ready to provide you with the best real estate experience in Ottawa. Contact us today.
Frequently Asked Questions
No Neighbourhoods Found
We currently have no neighbourhoods listed for this location,
but we are constantly adding more — so check back soon!
No Schools Found
We currently have no schools listed for this location,
but we are constantly adding more — so check back soon!